Microsoft has published an API for recognizing emotions in images by using machine learning. The tool is able to detect various emotions in an image by analyzing facial expressions. It then calculates scores for these emotions and returns these results in the JSON format. This tool is part of Microsoft's Project Oxford, but is still experimental, and the results are therefore not always accurate.
Below is an example of an analysis made by the tool.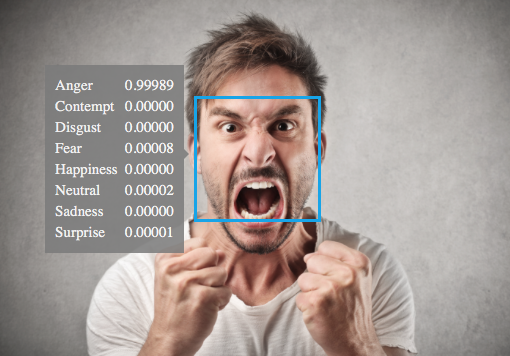 This emotion recognition tool is yet another example of the increasing popularity and maturity of machine learning, and all of the large IT companies are investing and researching heavily in machine learning. While the cloud providers continue to make machine learning available to their customers, Google also makes heavy use of machine learning for yielding search results.
The tool is freely available and a live demo can be found here, as well as API documentation and an SDK.